Recruitment of motivated, experienced staff and provision of ongoing relevant training ensures high morale within our team.
Mark Hammond - Director
Mark has 30 years industry experience, this comprises 17 years in Precast Concrete working for Firth Stresscrete and HEB Precast including involvement in projects such as Te Papa, one of the single largest projects undertaken independently in the country at the time.
Having made the decision to branch out into Steel Fixing as a specialty field in 1999, Mark had a vision to establish a professional Steel Fixing service which has led to involvement in a myriad of projects across the North Island of New Zealand and Australia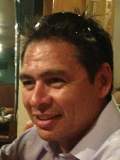 Cherie Hammond - Director
Cherie has run all human resource, accounts, contractual and health and safety requirements of the family Steel Fixing businesses for over 20 years. In addition, she has experience at a senior management level in the Sports Industry (primarily Aquatics where she developed her extensive understanding of Health and Safety requirements).
Cherie has completed the New Zealand Certificate in Workplace Health and Safety Practice (Level 3) with the next goal being achieving Health and Safety NZQA standard, therefore best enabling Dellta Contractors to continue to be an industry leader in proactively upholding Health and Safety standards for the benefit of staff and contractors alike.
Brian Hammond - Operations Manager, Australasia
Brian has 30 years industry experience, comprising 15 years in Precast Concrete working for Firth Stresscrete and an additional 20 years as Operations Manager for our successful steel fixing company, which has specialised in large infrastructure projects for the most recent ten of those. He has run Steel Fixing projects in both New Zealand and Australia; where he worked on projects such as the Perth Children's' Hospital, Wheatstone Project, Waikato Expressway, and the Victorian Governments 5 Year Level Crossing removal project. Brian will next be leading the team on the Tauhara Geothermal Power Project in Taupo from late 2021
Alfredo Parcia - Foreman
Alfredo came to Dellta Contractors in 2016 with prior steel fixing experience in Japan. At the time Alfredo had natural talents for communication and leadership, that we helped him to put into practice. Alfredo took on a leadership role among his co-workers, often being trusted to oversee staff and monitor their efficiency. Alfredo is very particular and detailed in his work and so is an ideal Foreman for more complex workfaces on projects we work on. His passion for the industry and inherent leadership qualities thrived with his time with Dellta and saw Alfredo promoted to Team Leader after two years with us and then Leading Hand in 2019 before taking up his current Foreman position in early 2021.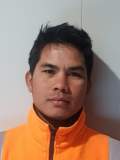 Leading Hands
Lleyton Hammond
Like many of our senior staff, Lleyton has been fully trained by Dellta Contractors to our exacting standards in both operations and Health and Safety. Lleyton initially worked part-time for the company during his senior years of high school before joining the team full-time in 2021. He has carried out the Team Leader role, overseeing the production of the PP2O barriers at the Otaihanga Yard during 2019 and 2020 before extending his range of experience in steel fixing in 2021; when he worked on Uniculverts for the Victoria – Queensland Inland Rail project out of Tamworth, New South Wales. This was where his maturing attitude to the importance of effective forward planning and efficient construction methodologies was identified, resulting in his promotion to Leading Hand in late 2021.
Julio Vettori
Julio has recently joined our team in Taupo as an experienced Leading Hand who has worked on steel fixing projects in Australia and New Zealand over a decade. It is most common for Dellta Contractors to train up senior staff in our own systems, particularly regarding methodology and Health and Safety; however, Julio came to us highly recommended as being an effective leader who performed well on large projects with tight timeframes due to his dedication, effort, and ability to succeed despite external obstacles. We are pleased that Julio has settled into the leadership team effortlessly, quickly taking responsibility for leading prestart and self-safety inspection responsibilities in his desire to grow and learn as a valuable member of the Dellta management team.
Leighton Borell
Leighton has recently joined the Tauranga team as an experienced Foreman, having worked with steel in both Australia and New Zealand. Leighton sees leadership and a sound knowledge of construction as being his strengths, and has worked on a myriad of commercial construction sites during his 15 years of industry experience.
Team Leaders
Dellta Contractors have several Team Leaders, able to be allocated to projects in support of Foreman and Leading Hands according to the size and demands of the project, to ensure our usual standards and quality are upheld at all times.