Recruitment of motivated, experienced staff and provision of ongoing relevant training ensures high morale within our team.
Mark Hammond - Director
Mark has 30 years industry experience, this comprises 17 years in Precast Concrete working for Firth Stresscrete and HEB Precast including involvement in projects such as Te Papa, one of the single largest projects undertaken independently in the country at the time.
Having made the decision to branch out into Steel Fixing as a specialty field in 1999, Mark had a vision to establish a professional Steel Fixing service which has led to involvement in a myriad of projects across the North Island and Western Australia.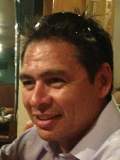 Cherie Hammond - Director
Cherie has run all human resource, accounts, contractual and health and safety requirements of the family Steel Fixing businesses for 19 years. In addition, she has experience at a senior management level in the Sports Industry (primarily Aquatics where she developed her extensive understanding of Health and Safety requirements).
Cherie has completed the Certificate in Construction Site Safety with the next goal being achieving Health and Safety ISO standard, therefore best enabling Dellta Contractors to continue to be an industry leader in proactively upholding Health and Safety standards for the benefit of staff and contractors alike.
Nakia Patete - Operations Manager New Zealand
Nakia Patete began working for Dellta Contractors six years ago, at which point he was trained personally by our Contracts Manager. He quickly proved an aptitude for plan reading and work forecasting for efficiency, because of this he transitioned to a Leading Hand position after two years and has continued to develop his skills, both operational and as a Health and Safety leader. In 2018 Nakia was promoted to Foreman of our Waikato Branch where his innate ability to mentor staff flourished. In July 2019, Nakia took operational running of the Waikeria Prison extension project where he oversaw more than 30 staff; successfully laying in excess of 3,000 tonne in less than a year due to the aggressive requirements of the project schedule and timeframes.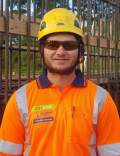 Brian Hammond - Operations Manager Australia
Brian has 30 years industry experience, comprising 15 years in Precast Concrete working for Firth Stresscrete and an additional 15 years as the joint Director of a successful steel fixing company. He has run Steel Fixing projects in both New Zealand and Australia; where he worked on projects such as the Perth Childrens' Hospital, Perth Viaduct, Wheatstone Project and Waikato Expressway - Hamilton East project. Brian is currently making the L beam precast units for the Victoria Governments 5 year railroad elimination project.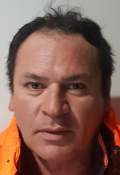 Rawini Foster-Te Anau - Foreman
Rawini demonstrated strong leadership skills from early on in his time with the company. As a result, he was made Team Leader at the Fletcher Infrastructure Yard, producing Super Tees, panels and barriers for both Peka Peka to Otaki (PP2O) and Whirokino projects.
Having developed upon his natural leadership skills and plan reading over his time as a Team Leader, Rawini progressed to Leading Hand and on to Foreman in mid-2020. He is now in charge of overseeing many of our Wellington Region projects.

Alfredo Parcia - Leading Hand
Alfredo came to Dellta Contractors from the Philippines in 2016 with prior steel fixing experience. At the time Alfredo had natural talents for communication and leadership, that we helped him to put into practice. Alfredo took on a natural leadership role among his coworkers, often being trusted to oversee staff and monitor their efficiency. His passion for the industry and inherent leadership qualities thrived with his time with Dellta and saw Alfredo promoted to Team Leader after two years with us and then Leading Hand in 2019.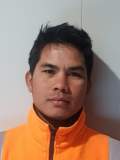 Team Leaders
Dellta Contractors have a number of Team Leaders, able to be allocated to projects in support of Foreman and Leading Hands according to the size and demands of the project, to ensure our usual standards and quality are upheld at all times.