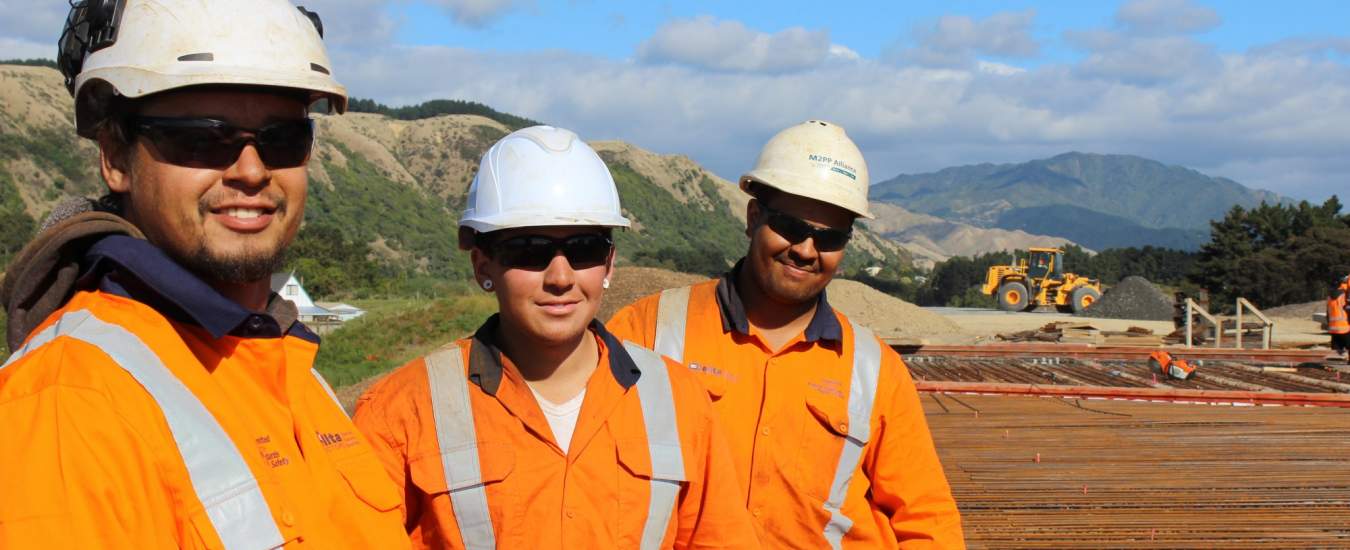 Dellta Academy is committed to building stronger futures for our people, by providing the highest standard of industry-based training, mentoring and employment opportunities.

At Dellta Academy, we are revolutionsing the way that labour hire works for young New Zealanders (and those new to the industry). With our parent company, Dellta Contractors, having over 20 years experience in commercial and residential infrastructure, any employee who steps on board at Dellta Academy will be thoroughly trained to move forward safely and confidently, knowing that they have real, hands-on industry experience and training. And any client of Dellta Academy can be sure that they're hiring staff who have cultivated their skills and potential by training with a company awarded for its Health and Safety standards and practices.
Our size makes us responsive and energetic to meet all of our clients' needs. We treat your site like we treat our own. Offering a full range of Health and Safety services, from SiteSafe, to site-specific toolbox talks created by our industry-experienced and highly qualified Health and Safety Manager. Dellta Academy take energy and care to ensure that our workers are of the highest standard, trained on large civil projects and commercial construction sites. So we intend to take care of them and our clients.
If you are a business looking for temporary or permanent staff, we would love the opportunity to work alongside you and resolve your recruitment needs. With our Head Office based in the Kapiti Coast and satellite sites in the Waikato and Bay of Plenty regions; we regularly service Wellington, Horowhenua, Auckland and the Bay of Plenty and can cover projects across the North Island.
Request a Quote from Dellta Academy